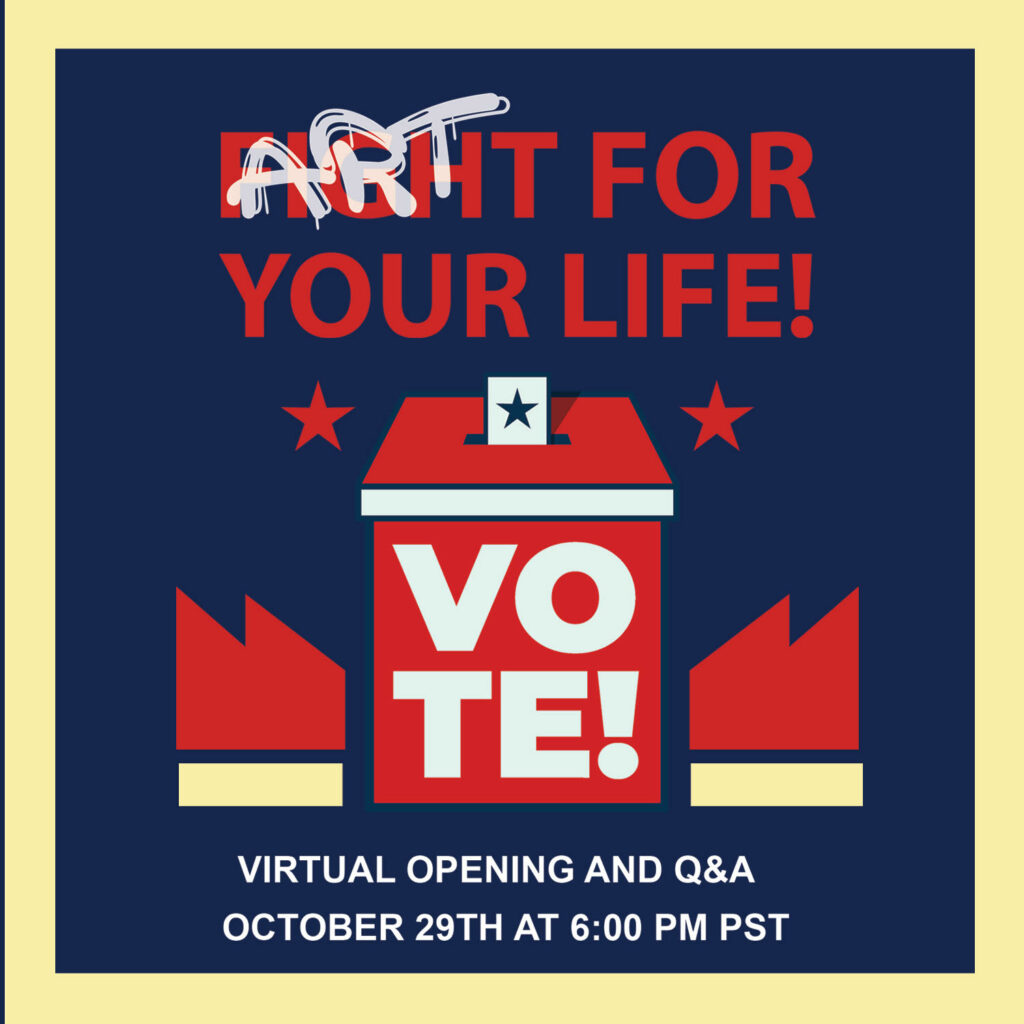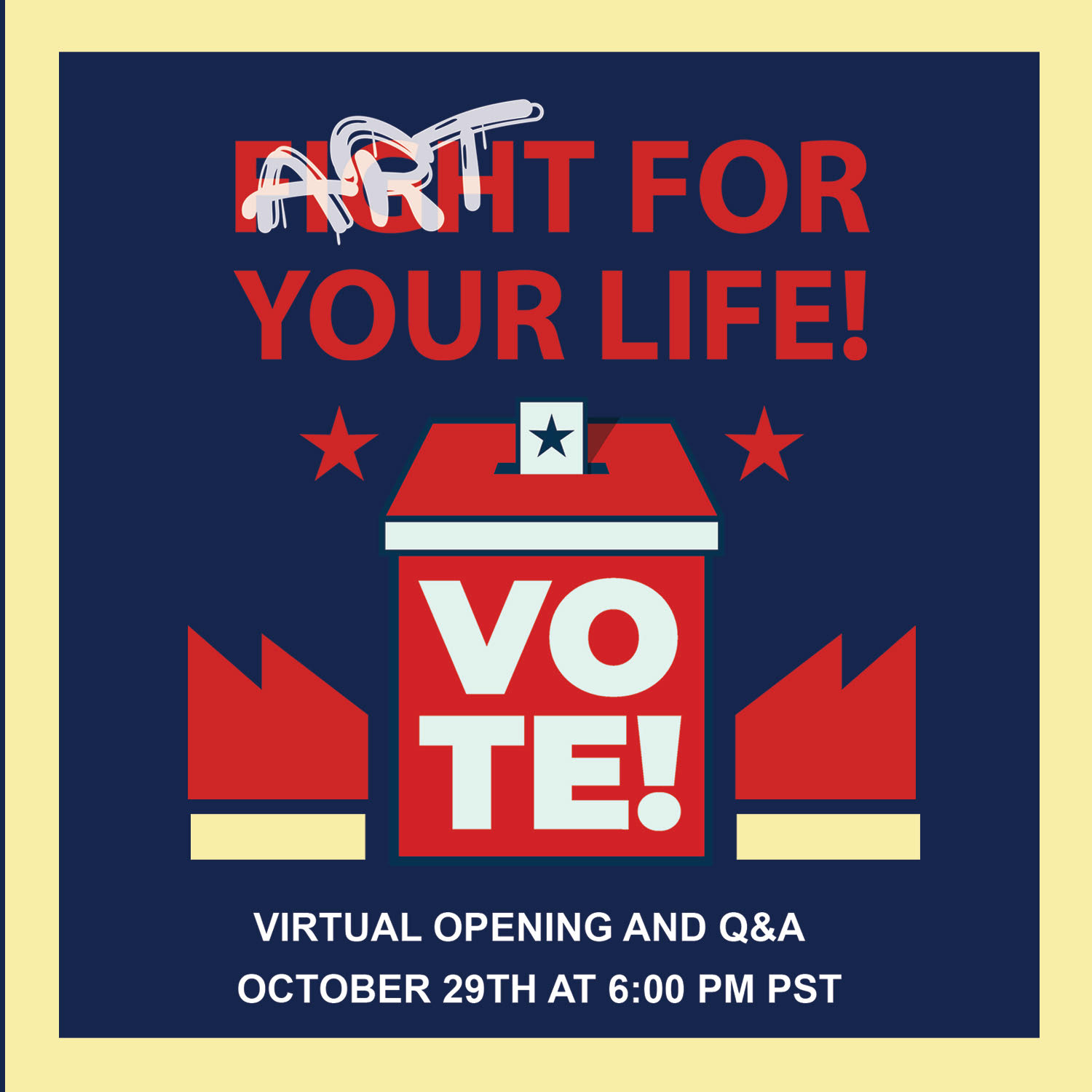 A Political Art Exhibition (October 29th, 2020)
"Art For Your Life!" is a group show and Political Art exhibition, co-curated by Dot Red and We Choose Art to highlight the past and present sentiment through the artist's lens.
We exhibited 17 Artists from a wide range of cultural backgrounds, beliefs, and upbringing, gathered to give an honest, satirical, and critical perspective using a myriad of mediums. The topics range from social, economic, racial, and political views.
In this unprecedented time, it has been and remains the artist's duty to reflect on the times we live in. Dot Red and We Choose are proud to exhibit artists courageous enough to share the opinions, creatively produced, in an open and safe space.