A Social Distancing Art Exhibition (March 28th)​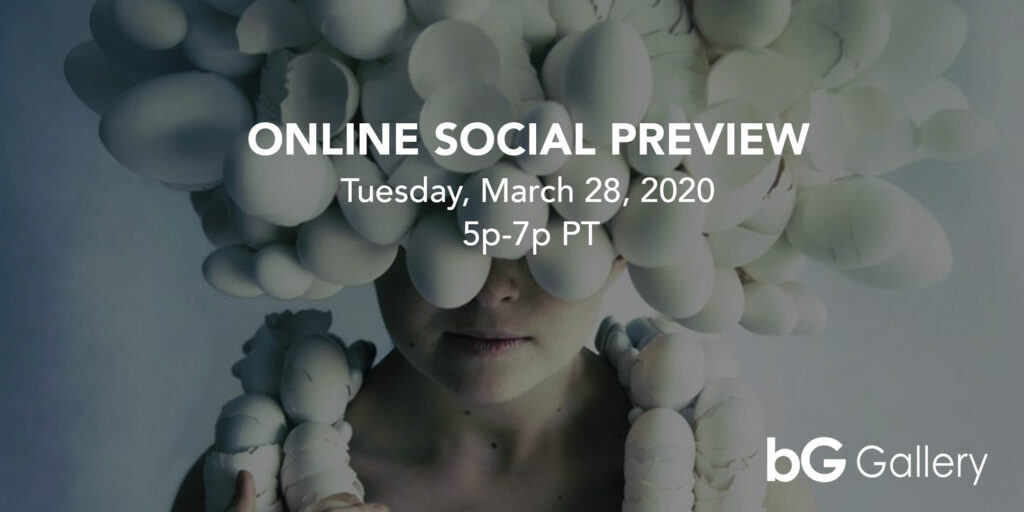 Love in the Time of Corona is an in-gallery exhibition hosting a virtual reception.
In this unprecedented time, we are taking initiatives to not only keep all of us safe but to also keep us engaged and artistically inspired. So put on a party dress and grab a glass of wine or get into your pj's with a cup of hot cocoa and join from home as bG brings you a social media – social distancing art opening reception.
Kick your shoes off and join our virtual reception while you mingle with other at-home guests and gallery staff and see the art exhibition through bG's streaming platforms
Gallery Owner Om, Audio-Intro to The Show: